Detroit Lions: Passing through the seven stages of Matthew Stafford grief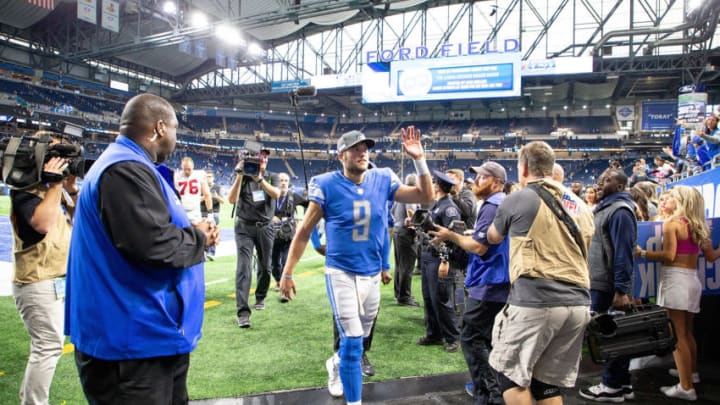 Matthew Stafford, Detroit Lions (Photo by Leon Halip/Getty Images) /
Matthew Stafford, Detroit Lions (Photo by Ezra Shaw/Getty Images) /
Stage 2: Pain/Guilt
While Stafford had his flaws, and unfortunately leaves without a single division championship or a single playoff win, this needs to be made perfectly clear: the Lions failed Matthew Stafford far more than Matthew Stafford failed the Lions.
As fans, we have little real say in ownership, front office, or coaching decisions, but as Stafford became increasingly disenchanted here, it's worth also holding up the mirror to any role we may have had as well. Have we been too critical, too cynical, too jaded, too desperate for a savior?
Did we give Stafford far too little of the credit for the franchise's modest successes, and far too much of the blame for its shortcomings? Was he taken for granted in good times and unnecessarily scapegoated in bad? Not everyone is as transparent as Aaron Berry or Eric Ebron when it comes to handling criticism from fans, but players can feel the things being said about them one way or another.
Whether the endless criticism from a fairly large segment of the fanbase played into his decision at all, we'll probably never know. However, after watching the team rise from the ashes in 2009 and spend a decade building towards competitiveness and respectability, it especially hurts to see all of that progress completely vanish over the last three years and nothing but the unknown to look forward to.