Detroit Lions Draft Profile: Cornerback Josh Jackson
Here at SideLion Report, we've spent the last few months previewing prospects for the Detroit Lions. This week, we look at cornerback Josh Jackson.
It's finally here. The week that all us Detroit Lions fans have been waiting for is finally here. This is our Super Bowl, and general manager Bob Quinn is our quarterback that can lead us to the promise land.
We've previewed prospects from all over the country here at SideLion Report, ranging from powerful running backs to burly tight ends to explosive pass rushers. But one position that hasn't been previewed much on this site as a potential need for Detroit is cornerback.
If you turn on any sports radio station in Michigan talking about the Lions, odds are they'll mention how bad the secondary has been for the Lions.
However, the secondary did have a pretty good year last year. As a team, they got 11 interceptions last season and tied to league the lead with four defensive touchdowns. The biggest reason for this production is Pro Bowl corner Darius Slay, who had 54 tackles and lead the league with 8 interceptions on his own last season.
For all the praise that Slay gets, the same can't be said for his fellow starting cornerback Nevin Lawson. He has been inconsistent throughout his career in Detroit, as evidenced by his poor #112 ranking by Pro Football Focus.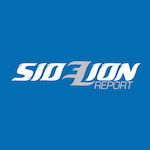 Want your voice heard? Join the SideLion Report team!
Write for us!
Being that he was just signed on to return to the team, it's likely he'll be in the starting role yet again. With his less-than-ideal track record, it may be good for the Lions to draft a player that could eventually replace him.
As an NFL team, you can never have too many big corners, which exactly what Josh Jackson is. At 6-foot-1 and weighing close to 200 pounds, Jackson possesses the NFL size to compete with stronger receivers.
Jackson performed very well at the combine this past March. The former Iowa Hawkeye pumped out 18 reps on the bench and jumped 38.0 inches in the vertical leap, earning him a top-5 ranking among his position group in both categories.
In his final season with the Hawkeyes, Jackson was a nightmare for Big Ten quarterbacks, defending 18 passes and corralling eight interceptions on the season. He also posted 48 tackles and forced a fumble in 2017.
Its crazy to see how far Jackson has come over the past two years, as he was a backup cornerback for Iowa in the 2016 season. This isn't an issue for scouting when it comes to NFL teams, as Mitchell Trubisky, last years number two overall pick, only started one year in college as well.
Previewed in depth in this scouting report from SB Nation, Jackson seems to be sailing up draft boards due to his sheer size and excellent ability to finish plays, going up and battling with Big Ten receivers and winning most of the battles.
The bad news is Jackson may be sailing too high up draft boards. The Ringer has him going to the Lions, but there really isn't another major mock draft that has him available by the time the Lions pick.
As stated previously, No NFL team can have too many big, athletic corners. Jackson could add depth to a unit on the rise for Detroit, and I'm sure Matt Patricia would love to use him in some brilliant defensive packages.
Lions fans should be crossing their fingers on April 26th that a few teams ahead of them pass up on this potential gem.