The Eighth Circuit Court of Appeals heard the NFL's appeal of Judge Susan Nelson's prior ruling to lift the lockout today. The three judge panel heard arguments from both sides and will now take time to consider the matter. With a ruling hanging in-limbo Judge Bye gave a strong indication that they wouldn't be upset if they ultimately didn't need to hand down a ruling. From the AP NFL twitter account:
#NFL lockout hearing ends, no immediate decision. Judge Bye smiles: 'We wouldn't be all that hurt if you go out and settle that case.' -dmz
From following the events to date and the hearing today, it seems like the owners and players are involved in a strange game of Deal or No Deal. The oddity here is that our "game" simultaneously features two contestants. Let me explain.
For those not familiar with the game show Deal or No Deal, the contestant is asked to randomly select one of 26 briefcases. Each represents an unknown dollar amount ranging from a penny to $1 million. The contestant is then asked to choose a series of remaining briefcases to be revealed, thus eliminating the resulting dollar amount from possibly being in their selected briefcase. At various intervals the banker puts a buy-out offer on the table and the contestant is forced with deciding between taking the sure money offered and the possibility that a much greater sum is contained in the briefcase selected at the beginning of the game. Weighing the known versus the unknown is a difficult task and decisions are ultimately made based on the life-circumstances of the contestant and their tolerance of risk. That is the game as it is played on NBC but our lockout edition is a little different in that we have two contestants playing simultaneously. Here they are, as represented by characters from one of my favorite childhood television shows, Family Matters: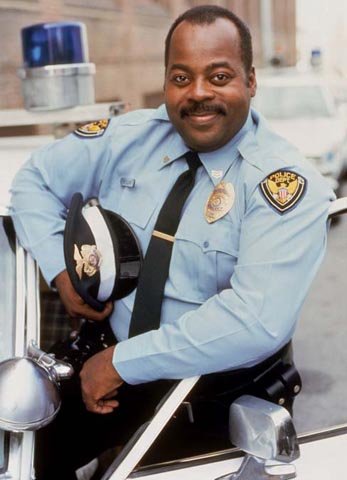 Contestant 1: Carl Winslow
Carl is a Chicago police officer and an all-around family man. He has a steady job and a comfortable home but that doesn't mean he's living on easy street. Carl is always looking to save a buck with a fix-it-yourself project, generally without success and his wife Harriette will let him know about it.
Carl could use the extra money to help put his children through college and perhaps move away from the annoying kid next door. In addition to his immediate family, Carl also helps to support his mother and sister-in-law. He isn't looking for much more than what he has already, he's just looking to make sure his family continues to enjoy a comfortable life.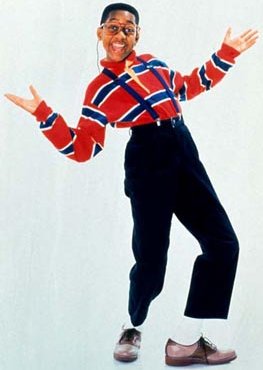 Contestant 2: Steve Urkel
Remember that annoying neighbor kid from Carl's bio? That's Steve. He doesn't try to be annoying, it just is who he is. Personality quirks aside, Steve is a bright young man whose future contains a number of paths. He could rely on his intellect to open doors at the university of his choice, probably with a boatload of scholarship money to ease the burdens of his studies.
Should the world find Steve Urkel too odd then he could always transform into the much classier and refined Stefan Urquelle. Steve, or Stefan, has options which all seemingly lead towards success.
The intrigue of this lockout edition of Deal or No Deal is that both sides must agree to the deal or another briefcase must be opened. Therein lies the problem. Today's hearing before the appellate court in St. Louis is another step that leads to the opening of another briefcase, of which there are fewer and fewer remaining. Sure, that $1 million dollar briefcase hasn't been opened yet, but neither has the case containing a single penny. If a $500,000 offer is on the table, isn't it worth pushing the button and taking the deal?
That is where the particulars of our contestants come in to play and it shouldn't be hard to figure out which side is represented by each character. Carl's needs are more immediate. He has current obligations and given a $500,000 offer it would seem the threat of receiving a penny would be a much greater motivator than the possibility of $1 million. On the other hand, Steve feels less of an immediate pinch and has multiple opportunities ahead of him. A $500,000 offer would be nice in any position but it wouldn't be unreasonable for Steve to feel a strong tug to risk everything in hopes that his case contains $1 million.
When a contestant chooses to take the deal show host Howie Mandel reveals the dollar amount contained in the case selected at the beginning of the show. The contestant immediately knows whether he or she made the right decision. Fortunately, the rules are somewhat different in the lockout edition. Should "Carl" and "Steve" come to an agreement to take the deal, the briefcase that would be theirs by default would never be revealed. Reaching an agreement takes the battle out of the courtroom and the verdict of judges is no longer necessary. Labor peace returns, football resumes, fans win.
The question is before you Carl and Steve, ahem, players and owners: Deal or no deal? Will we have football and a happy family photo or will we have both sides writhing on the ground with regret?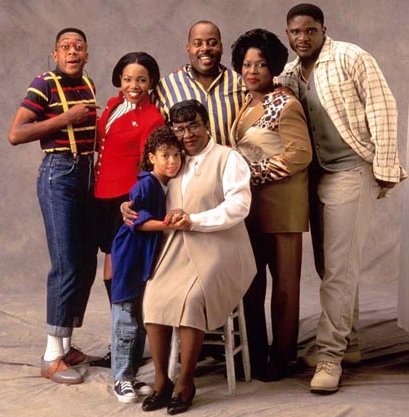 Like what you see? Give SideLion Report a "like" on facebook, become a follower on twitter, or grab our RSS feed.
Tags: Family Matters Lockout NFL