Jared Goff trending toward starting Thursday against the Bears
It seemed certain he'd miss another game, but it's now looking like Jared Goff will start Thursday against the Bears.
A strained oblique sidelined Jared Goff for Week 11's 13-10 loss to the Cleveland Browns, and on a short week before Thanksgiving Day against the Chicago Bears it seemed inevitable Tim Boyle would get another start under center for the Lions.
But during his press conference on Tuesday, head coach Dan Campbell said it's "leaning" toward Goff starting on Thursday. He even channeled Yogi Berra to give a percentage chance it happens.
Jared Goff is the lesser of two bad options for the Lions
Against the Browns in his first career start, Boyle did nothing (15-for-23, 77 yards with two interceptions) to stoke the fires of any potential quarterback controversy for the Lions. Still, the notion Goff would get the starting job back once he was healthy seemed sure to wait until Week 13. It's been made clear that No. 3 quarterback David Blough is not an option to play in anything other than a real blowout, let alone start.
At the very least, Goff has not turned the ball over in either of his last two games. That may have been all the Lions needed to beat the Browns last Sunday, with Boyle's two picks making a bad performance two steps worse. Sometimes not doing anything to lose the game is enough.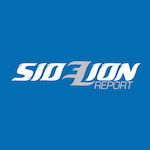 Want your voice heard? Join the SideLion Report team!
Write for us!
Goff will presumably throw again a bit on Wednesday. If he avoids setbacks and looks functional, the trend toward him starting Thursday will come to fruition on game day. Making it through game action without issue is a different conversation. But with no better option, and a worse option getting right down to it, Campbell knows he has to play Goff if he's able to play at all–especially since he probably does actually give the Lions the best chance to win.