Detroit Lions contending starts within the NFC North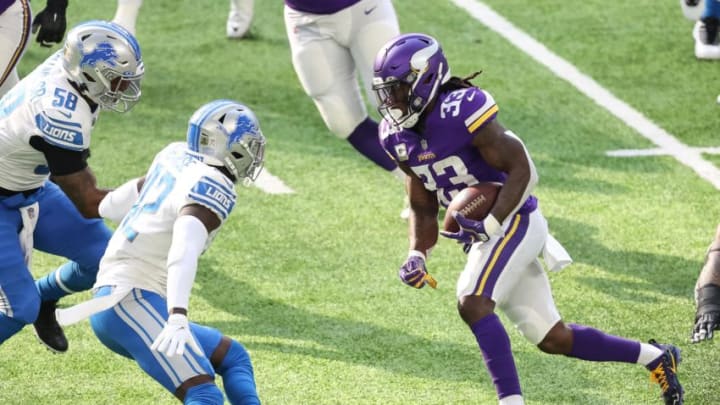 Detroit Lions defense (Harrison Barden-USA TODAY Sports) /
Detroit Lions (Photo by Leon Halip/Getty Images) /
Detroit Lions: Win in the division or go home
For the Matt Patricia supporters, this is like the mafia at work. Nothing personal, just business. In two and a half seasons as the Lions head coach, Patricia has led this team to a 2-13 record against the NFC North.
Ironically both wins have been against the Green Bay Packers, while Patricia has never been able to muster the Lions to a win over the Minnesota Vikings or Chicago Bears.
Each season the Lions have six divisional games packed into their schedule like any other team in the NFL. Through Patricia's first two seasons they are averaging one single win and five losses in their own division.
How does a team win their division much less sneak into the playoffs without being able to defeat their own divisional opponents? To have a shot at the postseason most teams need to at least be able to win half their divisional games. Matt Patricia hasn't won enough accumulative games against the NFC North in two and a half seasons combined to equal that achievement.
And winning half of the divisional games on a team's schedule is nothing more than breaking even, to begin with. So where does this put the Lions? They are incapable of beating any team in the division except the Packers and quite frankly Green Bay is better than most people expected this season.
It won't be even close to easy for the Lions to defeat their cheesehead rivals in the re-match at Ford Field on December 13th. It's pretty simple, win in the division or go home.
So to pose the question again, where does that leave the Lions? The next three games for Detroit are against Washington, Carolina, and Houston. All of them have as bad a record as the Lions or worse. If Matt Patricia has any hopes of keeping this sinking ship in the playoff race he will need to win those games.
Then for an encore, it wouldn't hurt to beat the Bears like they should've in the season opener if the Lions defense hadn't collapsed in pathetic fashion.