Detroit Lions contending starts within the NFC North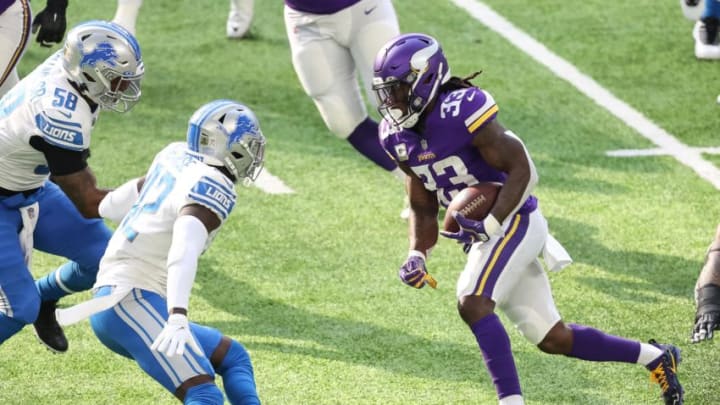 Detroit Lions defense (Harrison Barden-USA TODAY Sports) /
Detroit Lions (Photo by Dylan Buell/Getty Images) /
Detroit Lions: Singing the Honolulu Blues
I wish there was some sort of magic formula I could suggest that would allow the Lions to contend with their divisional rivals, but Matt Patricia's blueprint doesn't seem to include winning within the division.
So what is the best way to characterize these Lions?
If we may be brutally honest, this is a veteran team whose best years are behind them. The defense is littered with former Patriots who apparently can't play anymore. Meanwhile, the offense hasn't been able to pick up where they left off last season before Matthew Stafford was injured despite the argument that can be made for this unit being more talented.
What does all this mean? The Lions can't win within their division which means they will struggle to stay in the playoff race and one has to wonder what the future will bring. Especially since we can't say with certainty that Sheila Ford Hamp will clean house when the season is over.
While I'm at it, let me make my point clear, this is not all Matt Patricia's fault. Anytime a team regresses as badly as this franchise has since Patricia came on board, it's not about one person. It's about a whole regime.
Sometimes when a team is struggling it is because the general manager and head coach don't see eye to eye and the team suffers on the field. Other times it's because they do see eye to eye, but their plan simply doesn't work.
At 12-27-1 after two and a half years together, an aging roster, and no help in sight, when is the success supposed to happen? The sad thing is that as this roster continues to age and not enough young players are contributing, it's a recipe that will only keep them in the NFC North cellar.
There is no way that the lack of improvement can be justified. A good general manager and head coach combination will start to at least show competitive improvement by their third season together.
For those who think it takes longer, it doesn't if the regime in charge of a team is good.
The days of losing 10 or more games in a season for five or six straight years before starting to contend are over. The smart teams can re-build in a few seasons with smart drafting, trades, and free-agent signings.
As we sit here today the Lions are at the bottom of the barrel in the NFC North with little hope of making a push in the division when they can't beat Minnesota, Chicago, or most likely Green Bay this year. So where will they go from here?
Until the Lions have more play-makers and are built to match up against their divisional rivals, the Motor City faithful will continue to sing the Honolulu Blues.