Detroit Lions contending starts within the NFC North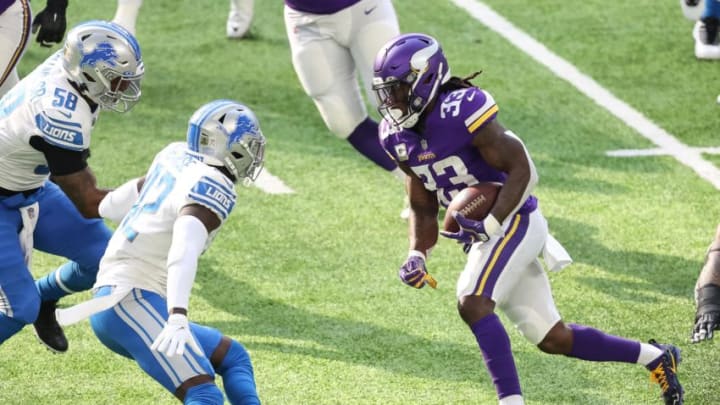 Detroit Lions defense (Harrison Barden-USA TODAY Sports) /
Matthew Stafford, Detroit Lions (Photo by Brad Rempel-USA TODAY Sports) /
To be contenders, the Detroit Lions must first conquer the NFC North
The Detroit Lions marched into Minnesota with an opportunity to make a statement. Unfortunately, the statement they made isn't what the franchise or its fans wanted.
The Lions have faced each of their NFC North rivals once already this season and so far have nothing to show for it. As a matter of fact, they were only close in one of those contests and it ended in a heart-breaking comeback win for the Chicago Bears.
This is why the Lions can't contend. No team can be a contender or regularly make playoff runs without winning games against their divisional foes during the regular season.
In a season where the Lions boast one of the best special teams in the NFL, despite kicker Matt Prater having a mediocre year at best, the offense is inconsistent and the defense is just not good. With two out of the three facets of the game not performing up to expectations the results are predictable as they once again find themselves in the NFC North basement.
Even the moniker 'same old Lions' is too good for this group. This franchise has had all kinds of pratfalls over their last 60 plus years of hibernation from being championship contenders, but this current team under the guidance of general manager Bob Quinn and head coach Matt Patricia is nowhere near contending.
Back in 1989 Jerry Jones purchased the Dallas Cowboys and replaced legendary head coach Tom Landry with Jimmie Johnson. They finished the season 1-15, but two years later in 1991, they were 11-5 and playoff contenders. One year later they won the first of three Super Bowls in four seasons.
Jimmie believed in hard work, acquiring play-makers, and most of all, building your team to match up favorably against divisional opponents. If you can't win within your division you can't contend for a title. Right now the Detroit Lions are 0-3 in the division and every Lions fan might be wondering when they will win a divisional game again.