Did Detroit Lions defense improve enough for 2020?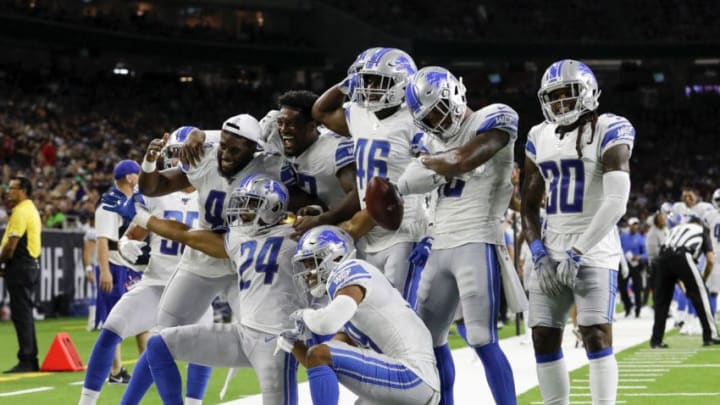 Detroit Lions (Photo by Tim Warner/Getty Images) /
Detroit Lions (Photo by Scott Taetsch/Getty Images) /
The Detroit Lions have re-made the roster and continue to try to make sure that there are no repeats of 2019. Is the defense going to improve enough?
Welcome to the Detroit Lions Kool-Aid summer! This is the time of year when everyone says nice things about their team in hopes of seeing some of it in the fall, whatever that may look like. What we need to ask is if the Lions defense improved enough after this longer-than-normal feeling offseason.
We here at Kick In The Crotch Weekly often vacillate between hope and despair as we approach a new season. While it is easy to blindly hope in the draft and free-agent signings, the truth is that we won't know until we see the team in pads versus some real competition.
Last week (link here) we covered some of the improvements to the offense and we came to the conclusion that quarterback Matthew Stafford has his best cast to date. Especially with the additions along the offensive line and running back bolstering the running game while returning starters at wide receiver and tight end ensure continuity and chemistry in the passing game.
However, the biggest area for improvement is on the defensive side of the ball. As a whole, the defense was historically bad and ranked 31st in yards against according to NFL.com. They gave up over 400 yards of offense to opposing teams (400.4 average), including a league-worst 4,551 yards through the air (284.4 yards average).
The pass-rush was similarly underwhelming, tied for 31st in sacks with 28.0, along with being tied for last in interceptions with seven for the year. All of that is pretty poor. Let's take a look at each major unit on defense a little more closely.