Which Detroit Lions 2019 draft pick needs to break out next season?
Rumors are Rumors
This past weekend there was a rumor floating around that the Miami Dolphins were in the market to make a trade with the Washington Redskins for the second pick in the draft. The Dolphins would then use that pick to select former Alabama quarterback Tua Tagovailoa.
If this were to happened that would leave Ohio State defensive end and pass-rusher extraordinaire Chase Young available for the Lions at pick number three. Then if Bob Quinn actually selected Young, the Lions would right out of the gate have a chance to improve dramatically for somehow winning the cosmic lottery which usually spits on them.
Now let me say that rumors are rumors. Just because something may have been heard or assumed, doesn't make it true. The Dolphins would have to offer the sun, moon, stars and pretty much the rest of the Milky way in order to make that move.
Simply because Chase Young would be available. Even if that isn't who the Dolphins would be targeting.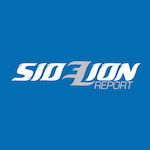 Want your voice heard? Join the SideLion Report team!
Write for us!
So while that rumor seems more like a fantasy, it doesn't mean it can't happen because stranger things have. However, I wouldn't hold my breath or wager the farm on it. But the Lions need to be ready just in case.
But if it doesn't then the Lions will need to make that pick count. If Tagovailoa is on the board and the Lions aren't sold on him or just not that interested, then the auction has to happen. They have to get everything they can for him.
Maximize this draft and find some early contributors for next season. Meanwhile, last year's draft class will have to step it up. There were players who contributed some, but not enough to really help out this past season.
Many of them will need to contribute much more, but there is one player who didn't play or contribute much that will need to really step it up. Especially under the current circumstances that seem destined to keep the Lions from getting Chase Young to help save the defense.