What were you doing at age 25? If you're not there yet, what do you expect to be doing at age 25?
If you're like me, the answer isn't setting the Detroit Lions' career passing records but that could be the case for one person. Matthew Stafford. It feels like his career is just beginning, which it really is, but he's amazingly close to rewriting the Detroit Lions' record books. It's a topic I tackled in my weekly column for the Detroit Free Press at freep.com.
I'm a day late in posting the link here but figured I'd get it out anyway. Follow the thumbnail below to check it out.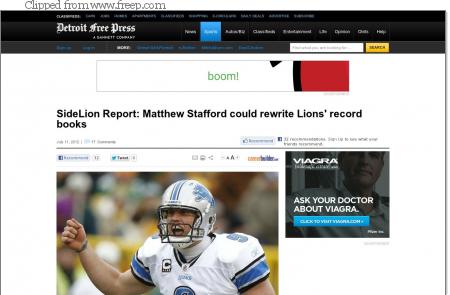 Tags: Detroit Free Press Detroit Lions Matthew Stafford Records