Concussions are a hot-botton topic at all levels of football. The information available seems to change by the day as more and more becomes known about the effects of concussions on the brain.
AmeriHealth has put together a new infographic to help spread solid information regarding concussions. They describe their infographic as follows:
The Concussion Infographic is an interactive presentation that includes a description of concussions, appropriate treatment scenarios, different levels of concussion severity, high school injuries, prevention, and other safety measures.
Click below to start an interactive session to learn more about concussions.
Click image to enlarge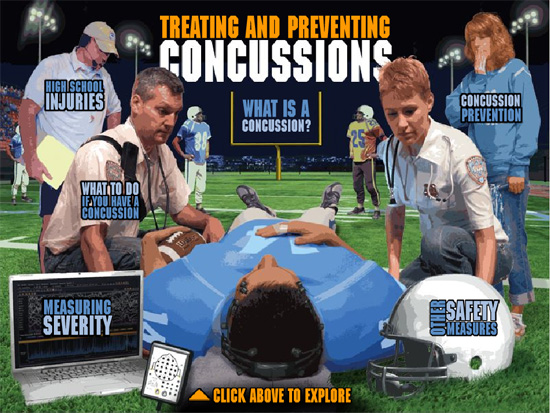 Source: AmeriHealth