April is always a month on the NFL calendar to look forward to but that has traditionally been because it is draft month. A Tuesday update from Nike Brand President Charlie Denson gave one more thing to look forward to next april according to CNBC sports business reporter Darren Rovell:
Denson revealed that Nike's NFL contract begins next April and that's when Nike will start pumping out products for retail.

So I asked Denson the all-important question: How much will you change it up?

"We're going to be aggressive," Denson said. "Some teams are willing to go further than others."
So, are the Lions "willing to go further" or "others"?
Nike has put out some very, how shall we say, "contemporary" uniforms through their college football contracts. The University of Oregon had been known more for their wild uniform combinations than their play on the field until recently. While no one should expect anything like that in the NFL, Denson's comments make it sound like some fanbases could be in for some dramatic makeovers.
If I had to guess, I'd say the Lions won't look dramatically different in 2012 than they have since bubbles got his muscular definition prior to the 2009 season. To be honest, I have a hard time seeing any team getting the kind of update that will have any fan thinking of the Pro Combat designs we see in college football considering the tightwad nature of the NFL concerning its uniform policy. Even so, it makes for fun off-season talk (especially in a lockout) and Nike has nearly a full year to push the envelope behind the scenes before anything is made public.
It doesn't take much in the way of interweb skillz to find a few fan mock-ups of what a Nike-made Detroit Lions uniform could look like. Here are a few (FOR ENTERTAINMENT PURPOSES ONLY!):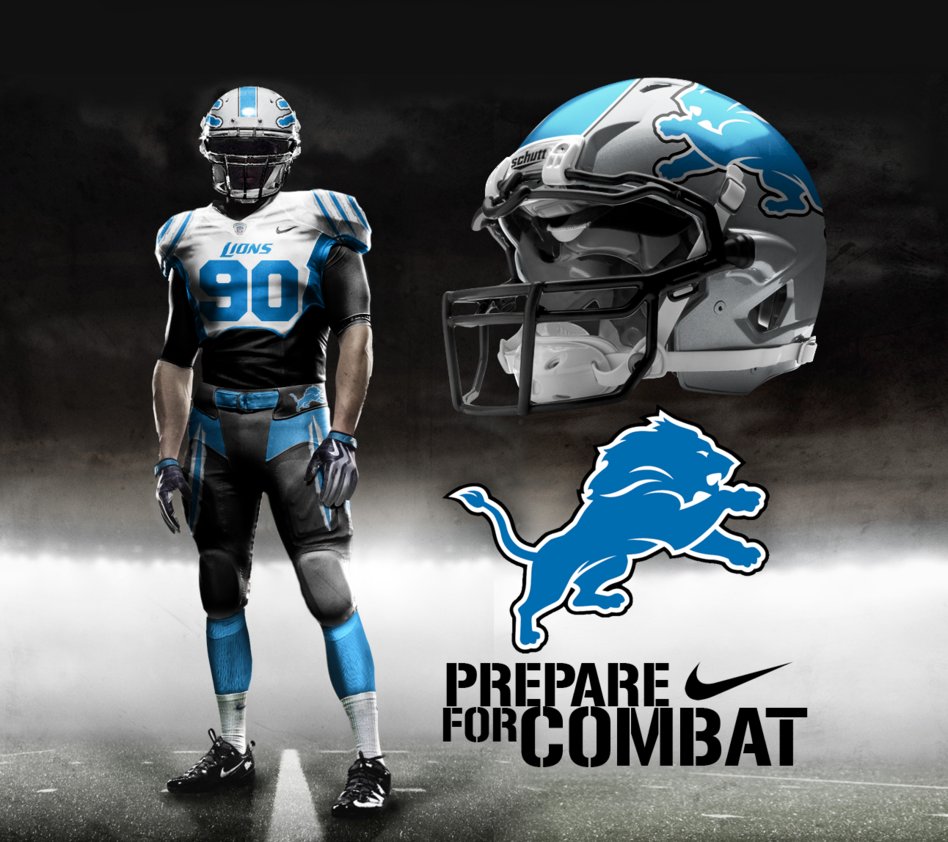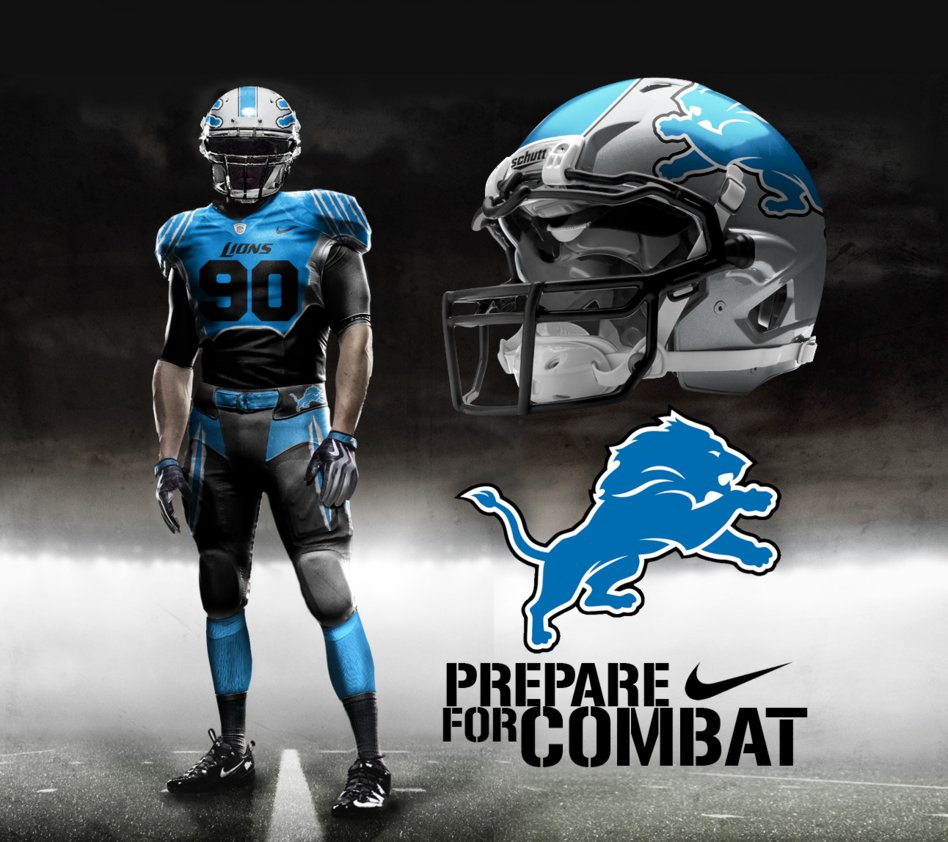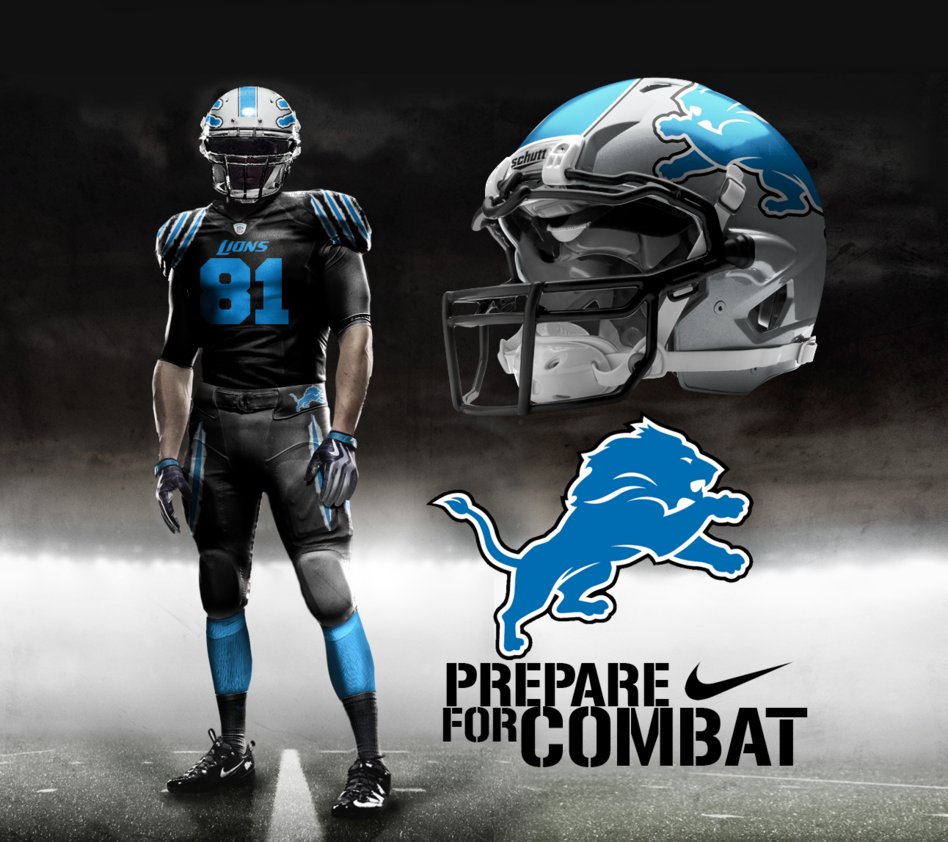 And a couple throwback uniforms in a potentially updated Nike style: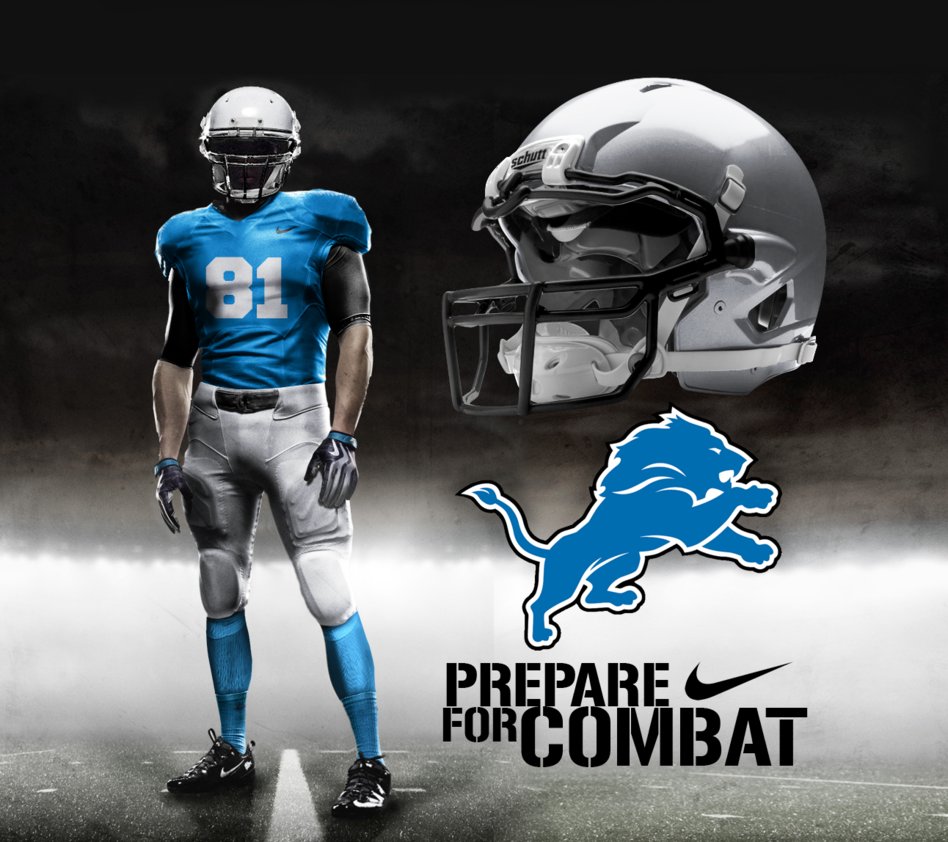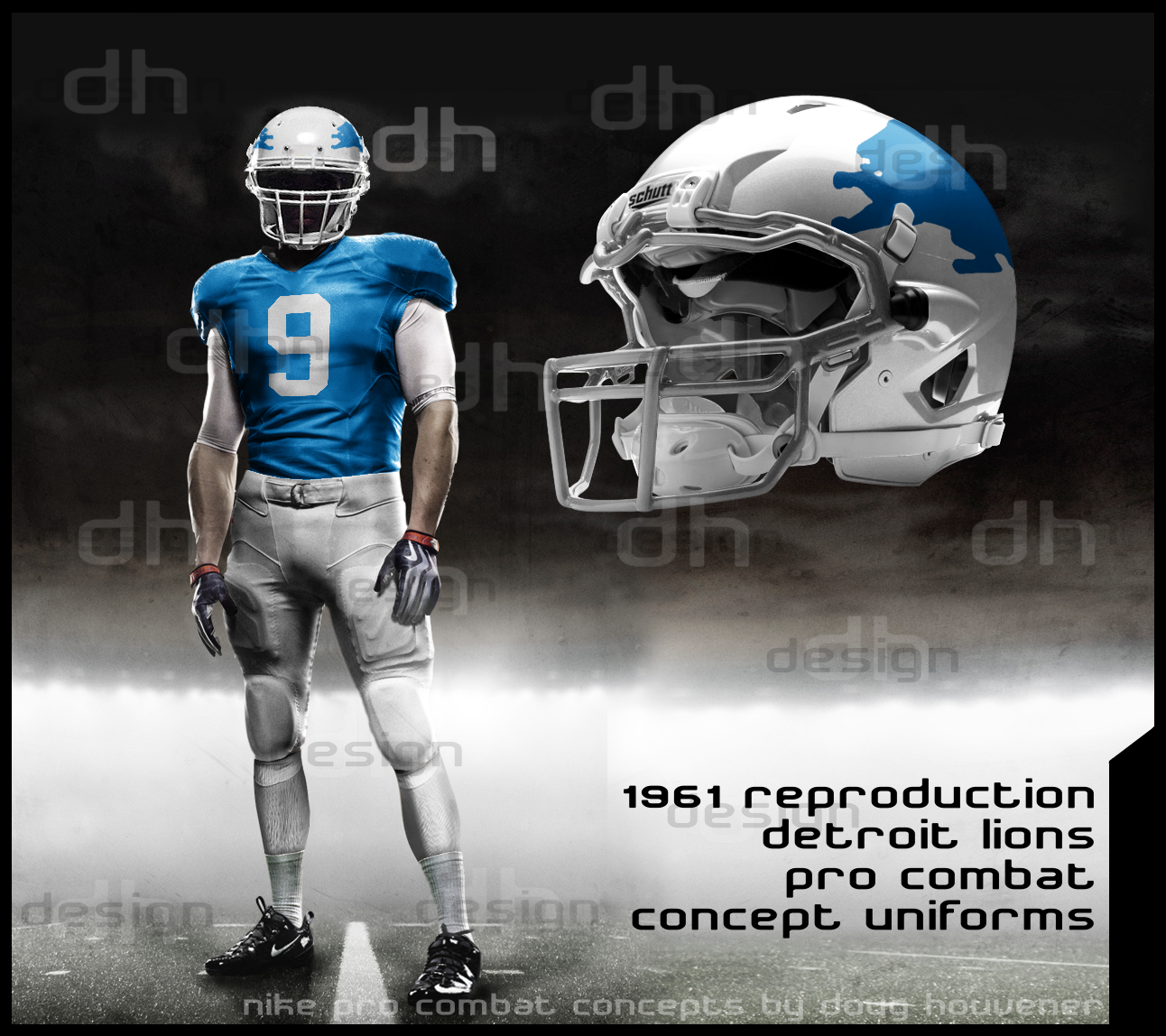 Like what you see? Give SideLion Report a "like" on facebook, become a follower on twitter, or grab our RSS feed.
Tags: Detroit Lions Nike Uniforms