(note: Tailgate Tuesday posts are special features written for the SideLion Report from the gracious gals of The Thrifty Table. Check in every Tuesday for a new recipe perfect for that week's tailgate party!)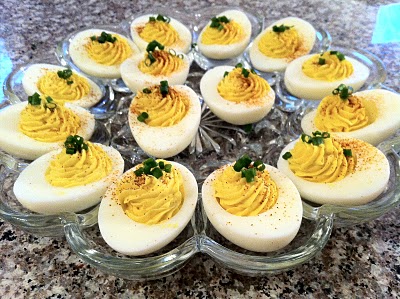 A great finger food for a tailgate is the old standby, deviled eggs. It is also a very thrifty appetizer or snack. I made these as an appetizer for thanksgiving and they went over very well.
In my opinion, some recipes taste better when they are jazzed up with different herbs and spices but deviled eggs aren't one of those foods, they are great just as The Better Homes and Gardens cookbook tells you to make them! Enjoy!
Deviled Eggs (recipe from The Better Homes and Gardens Cookbook)
6 Hard-Cooked Eggs
1/4 cup mayonnaise
1 teaspoon prepared mustard
1 teaspoon vinegar
Paprika and/or chives for garnish (optional)
Halve hard-cooked eggs lengthwise and remove yolks. Place yolks in a bowl; mash with a fork. Add mayonnaise, mustard, and vinegar; mix well. If desired, season with salt and pepper. Stuff egg-white halves with yolk mixture. If desired, garnish with paprika or chives. Makes 12 servings.
Like what you see? Give SideLion Report a "like" on facebook, become a follower on twitter, or grab our RSS feed.