I love it when a plan comes together! I set out counting down the days until the start of training camp by creating a daily post focused around the number of days remaining. It all started with 15 days to go, which is the average number of Lions losses over the past two years, but I didn't really have an idea of what the remaining posts would highlight.
For once, ESPN's timing has lined up beautifully with mine. As we sit 11 days out from the start of Lions training camp, ESPN.com and EA Sports have released the Detroit Lions player ratings for Madden 11.
Not surprisingly, Calvin Johnson ranks as the best Lion and top Wide Receiver in the NFC North with an overall rating of 91. His ratings are impressive across the board with 90 or better in speed, acceleration, agility, stamina, toughness, injury, swagger, jumping, catching, and spectacular catch.
Jahvid Best and Aaron Brown tie with Johnson for team high with a 95 speed rating. Best may end up winning the running back battle on the field but Madden gives the edge to Kevin Smith, 80 to 75.
Matthew Stafford (83 overall) is the lowest rated of the NFC North quarterbacks but that isn't anything to be ashamed of in a division that features Aaron Rodgers (94 overall), Brett Favre (92 overall), and Jay Cutler (83 overall). Stafford does check in with a 97 for throw power.
Jason Hanson remains a steady option even towards the tail end of his career. Strong ratings in kick power and accuracy give him an 89 overall.
The Lions two highest rated players on defense are also two of their youngest: Ndamukong Suh and Louis Delmas both received a rating of 85. Kyle Vanden Bosch is the only other player to crack 80. The biggest battle will come at the cornerback position where Chris Houston paces the group with a 71 and four others follow with ratings between 65 and 68.
Check out the entire Detroit Lions player ratings in Madden 11 here.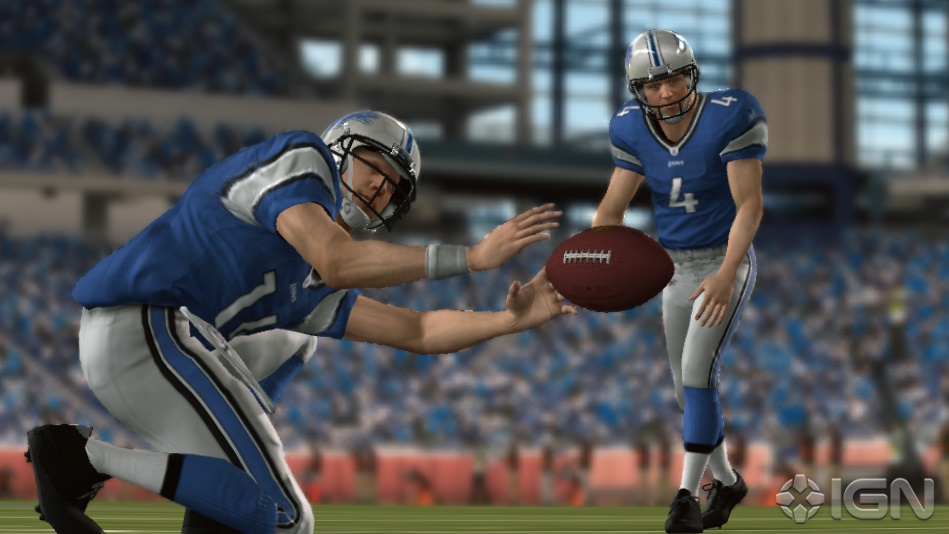 See More Madden NFL 11 Various at IGN.com
Keep up to date with the SideLion Report via facebook and twitter. Get updates on all the happenings around the fansided network on facebook.
Tags: Madden 11 Training Camp