In order to circumvent the sizeable roster bonus that was due to Culpepper without cutting him from the team, Culpepper and the Lions have agreed to a 1 Year deal that the Veteran Starter signed today. Lewand says that this deal does not necessarily mean that Dante is guaranteed the starting position.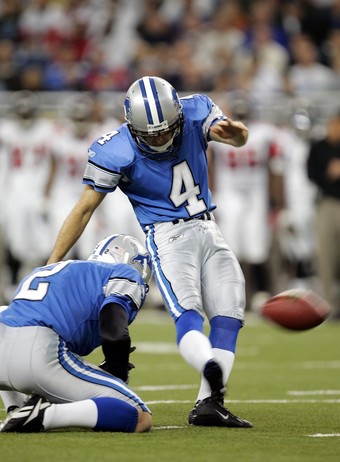 In lieu of franchising Jason Hanson before the the deadline on Thursday, The Lions and Hanson agreed to a 4 year deal.
This works out well for everyone, I suppose this means that Hanson has resigned himself from any 'free agent kicker seeks Superbowl contender' thoughts and wishes. Jason is happy here and he will no doubt finish his career here. The Lions are thus spared the embarrassment of franchising their kicker.
Tags: Add New Tag Dante Culpepper Detroit Detroit Lions Jason Hanson Lewand